Whirling around the Windy City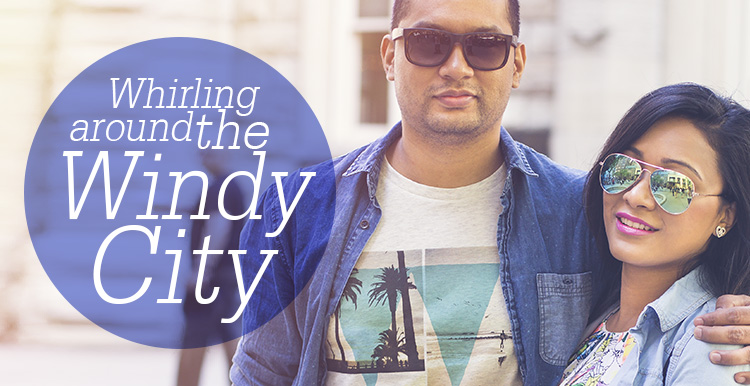 Summer is here yay!! I am pretty sure you can relate to this joy with me; the wholehearted weather, aroma of fresh flowers and more time outside. I wouldn't have it any other way

For the memorial weekend, we decided to take a road tour to one of our favored city, Chicago. Even though I have been there like hundred times (not exactly lol but I think this is my 7th time there), I still dear that city so much! We love the variability of food, culture, and the skyscrapers … that we get to try in Chicago every time we visit.
Windy city is so much fun especially in summer and there is just so much to do! Here I am sharing some pictures that we took around the city! We didn't play much tourist this time; we just hopped around the town, had lunch at our favorite Chinese restaurant in China Town, did a little shopping around the Magnificent Mile and walked around Millennium Park and ended our day with dinner at a Nepali restaurant (Too bad I didn't take any pictures there but the food was amazing!) The city was crowded but we had an amazing time. For anyone planning to visit Chicago, don't get disappointed with my post. Like I said, we didn't play tourist this time

 but there is just so much to do there! Google will be your best friend to help you route around Chicago!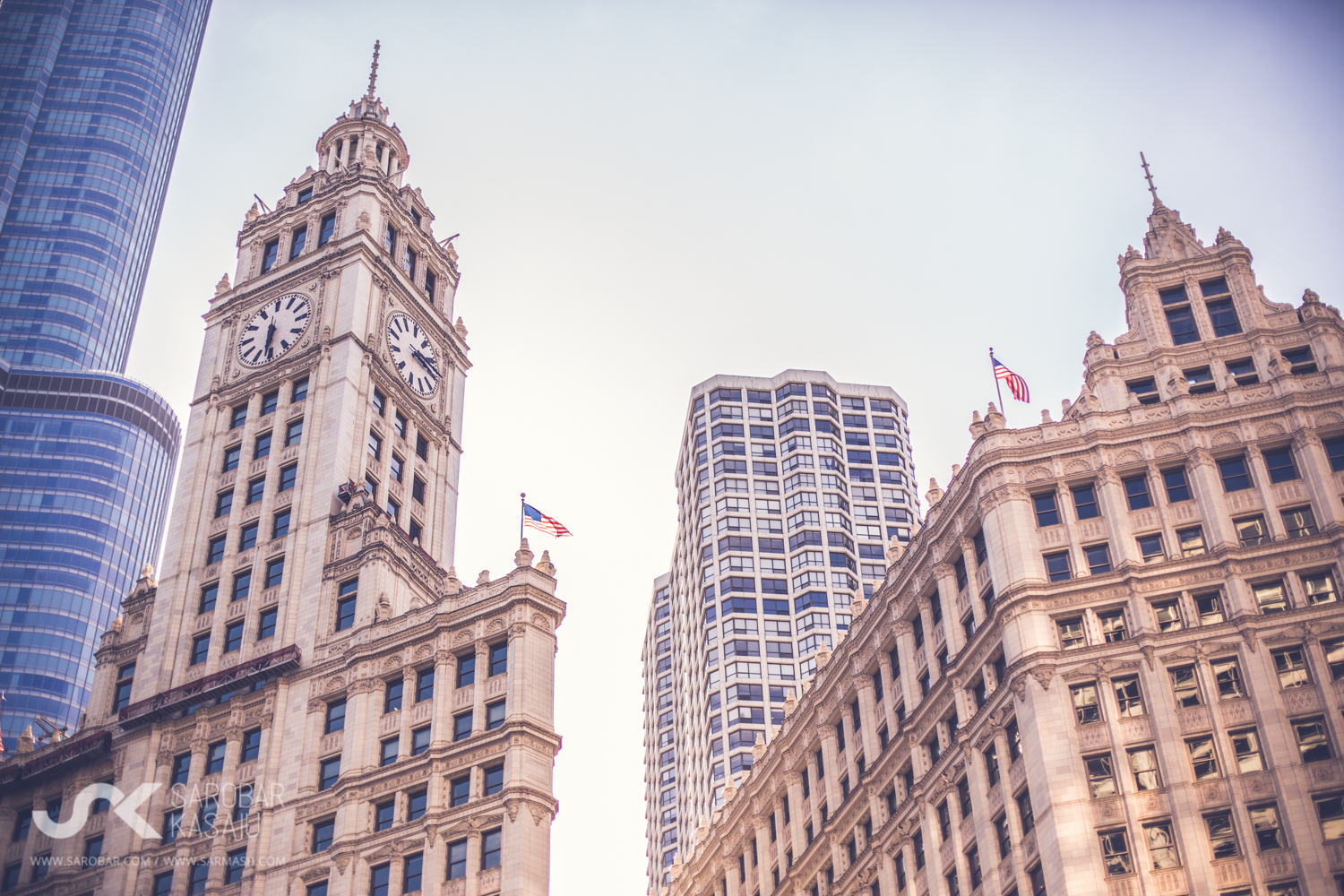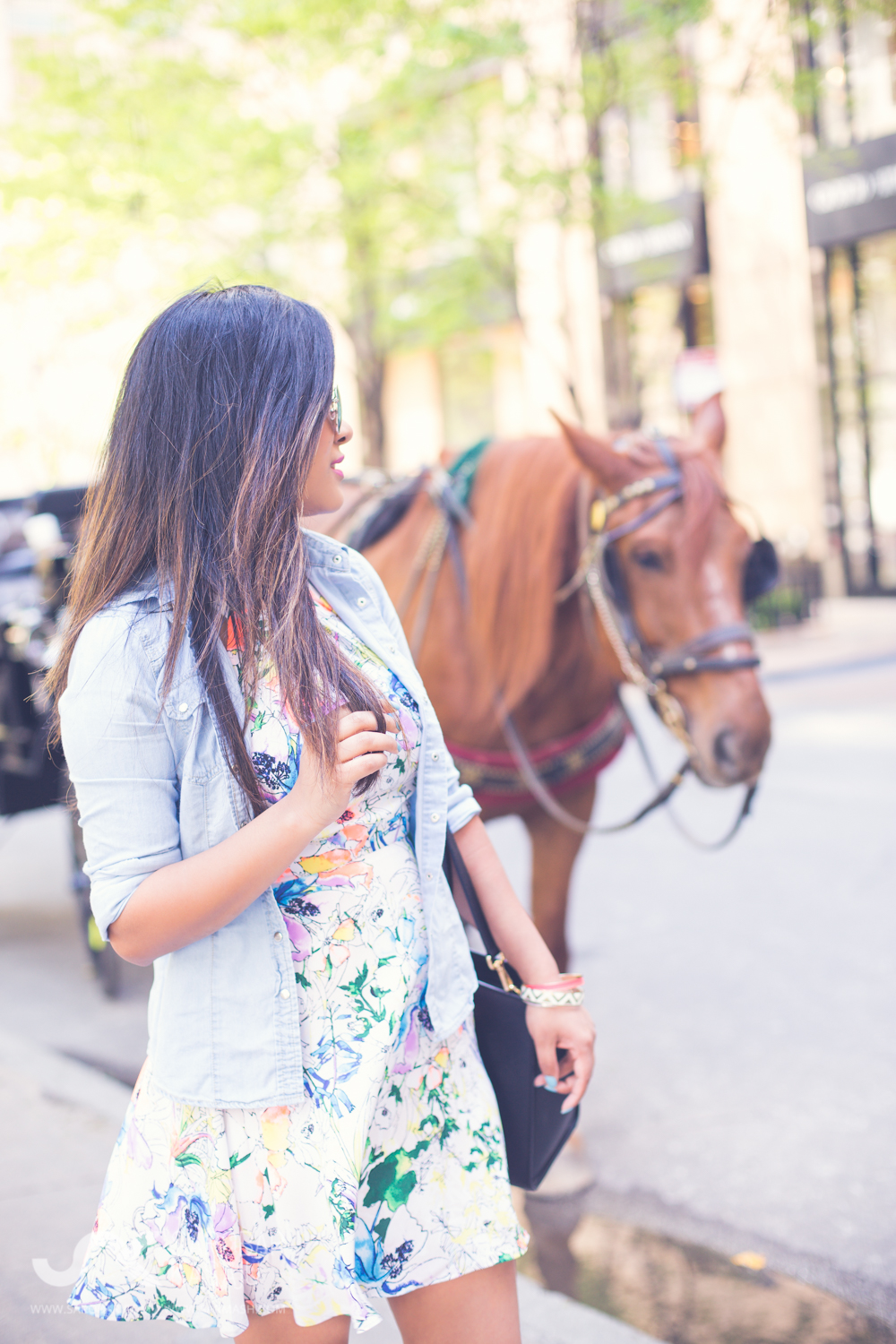 I don't do great around animals. I was a little scared to stand by the horse!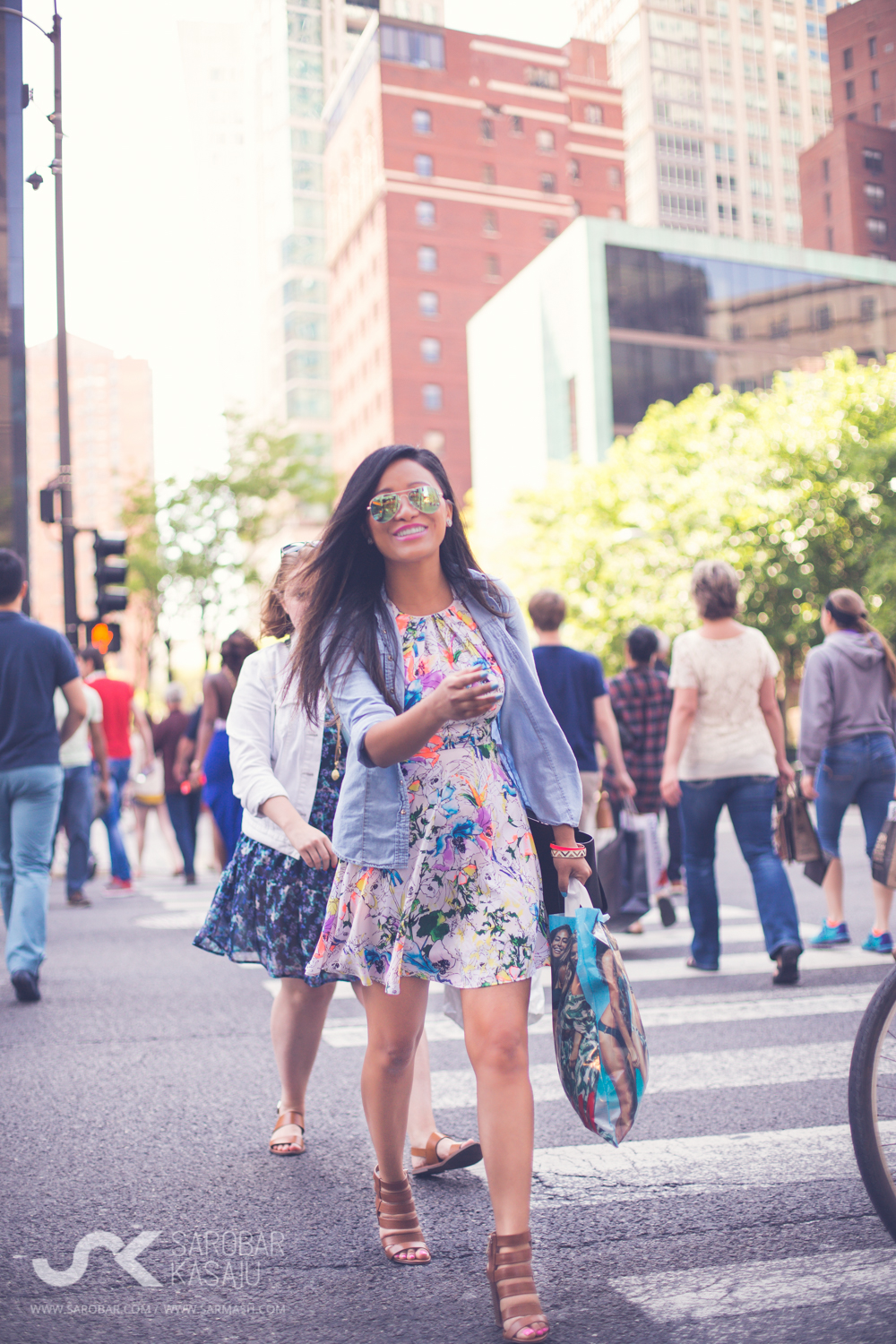 Shopping bags makes me happy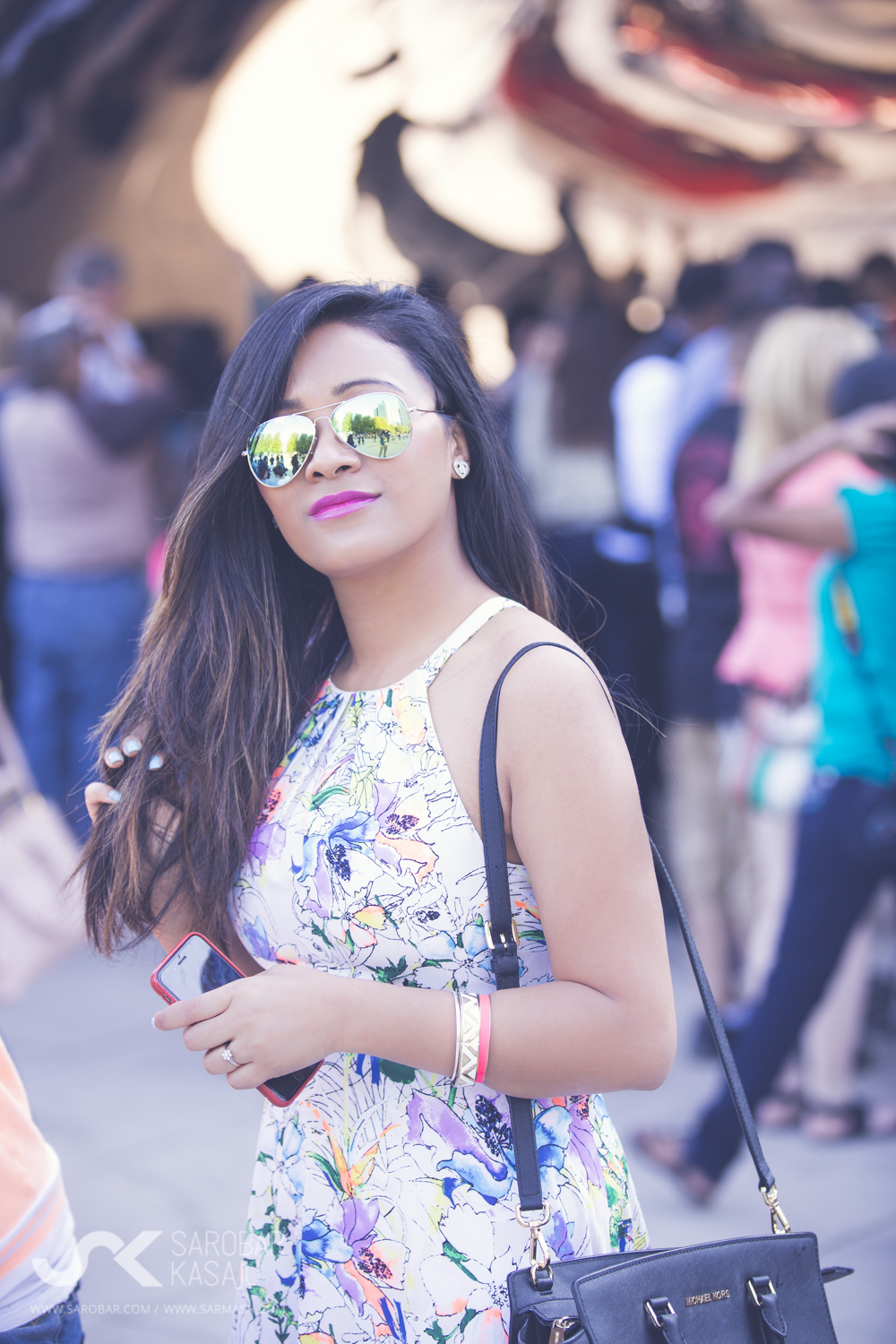 Crowded Millennium Park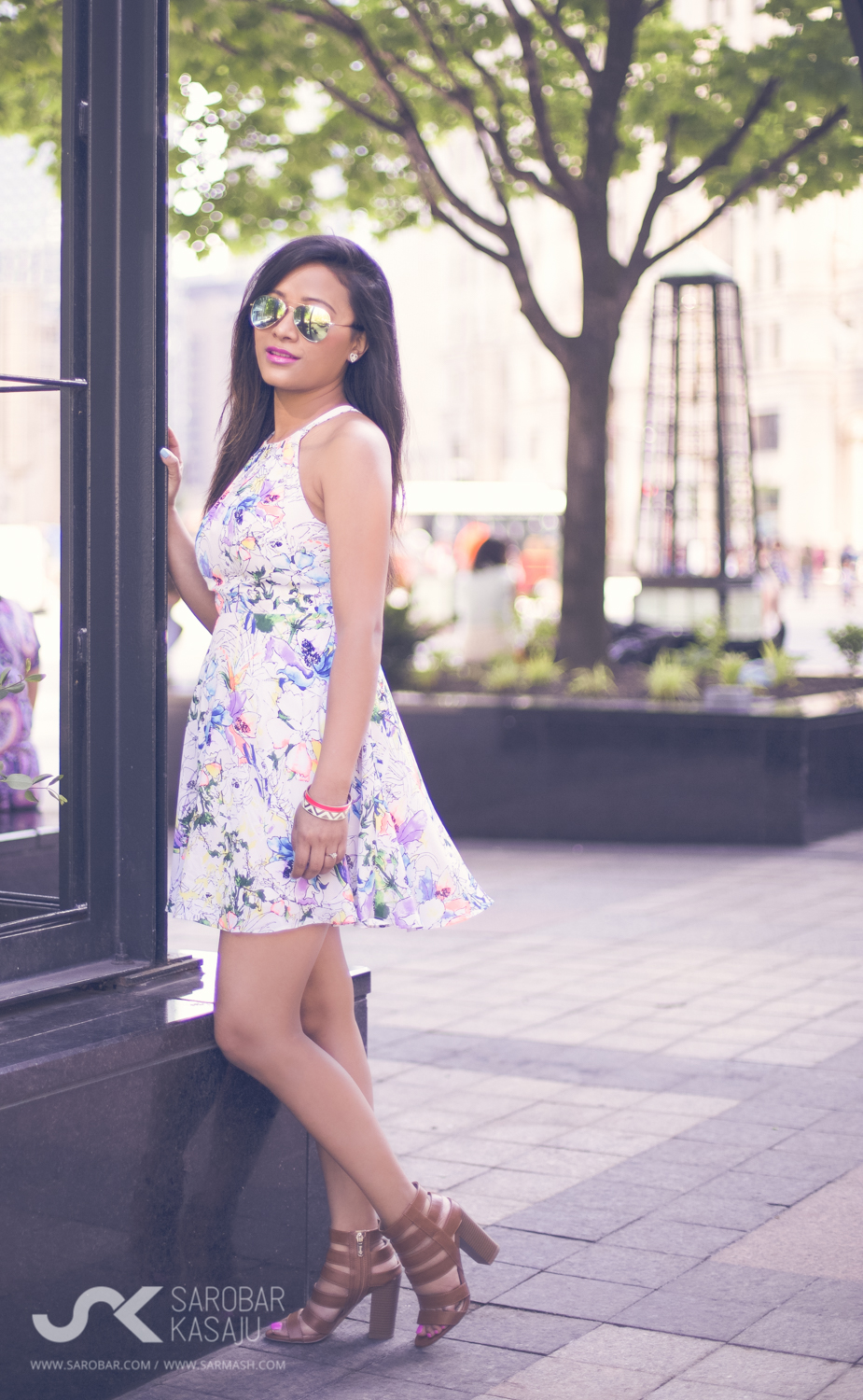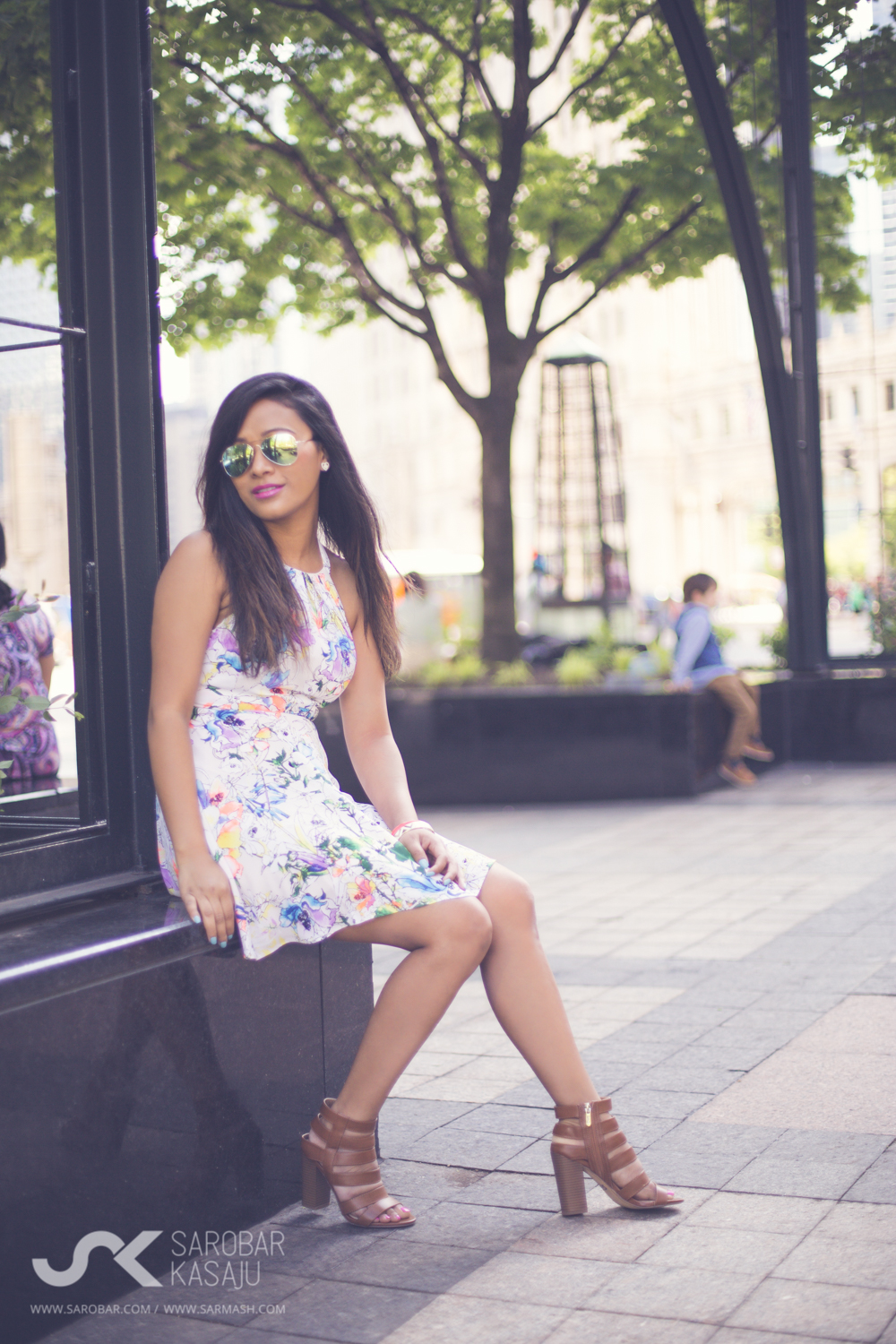 I am sure that you know by now, that I love posing!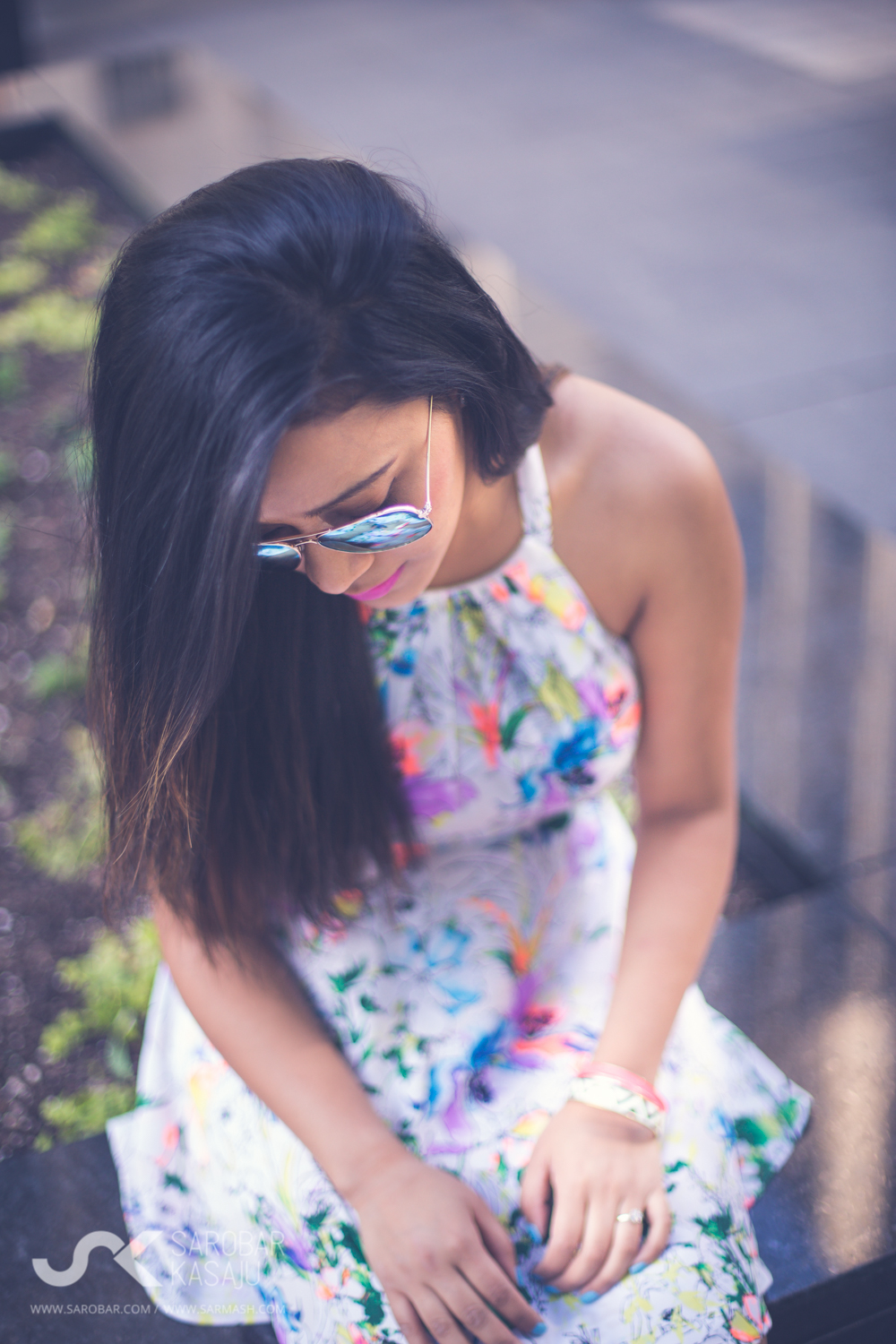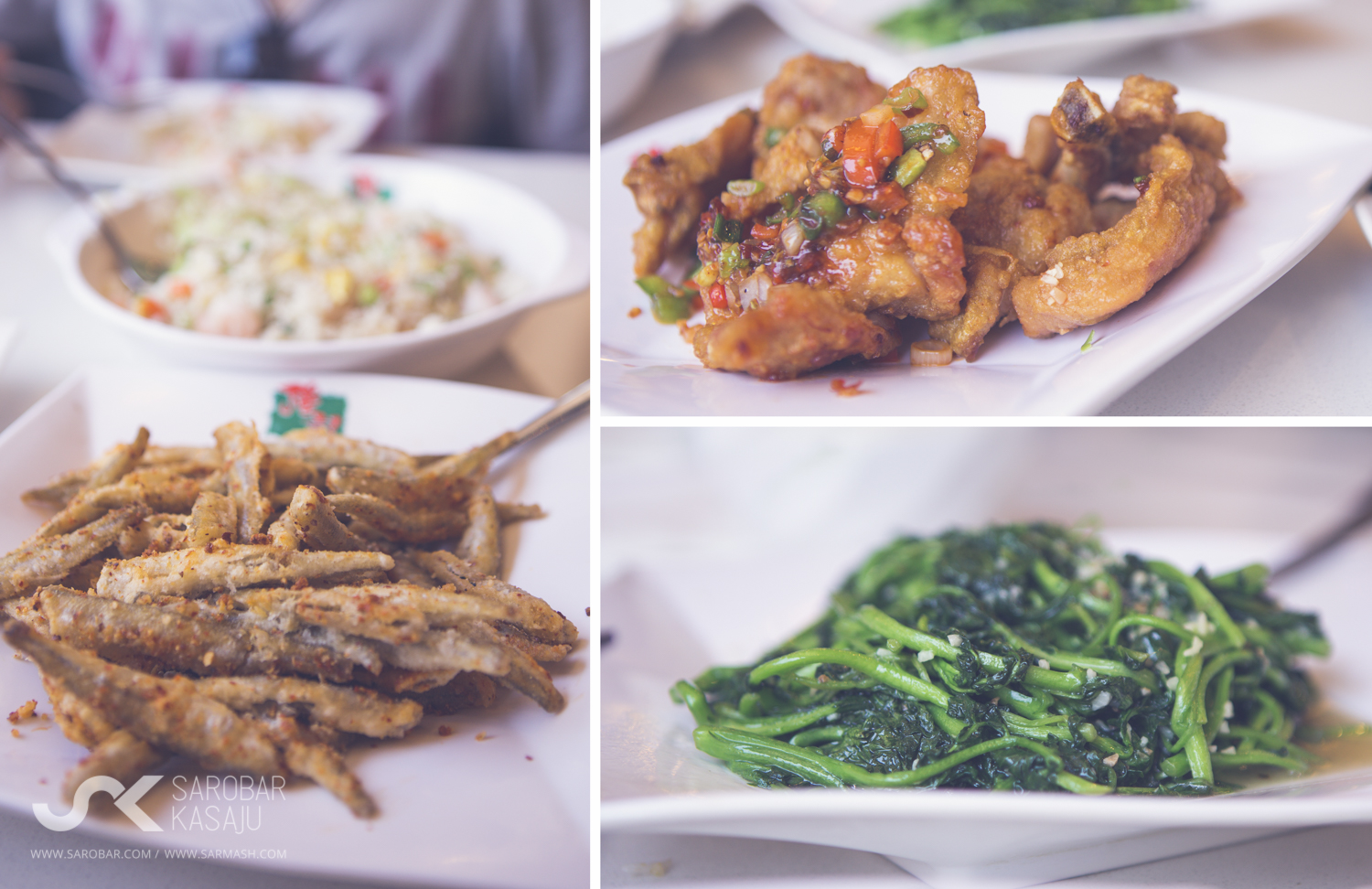 The delicious food that I was talking about!! That fried fish is amazing!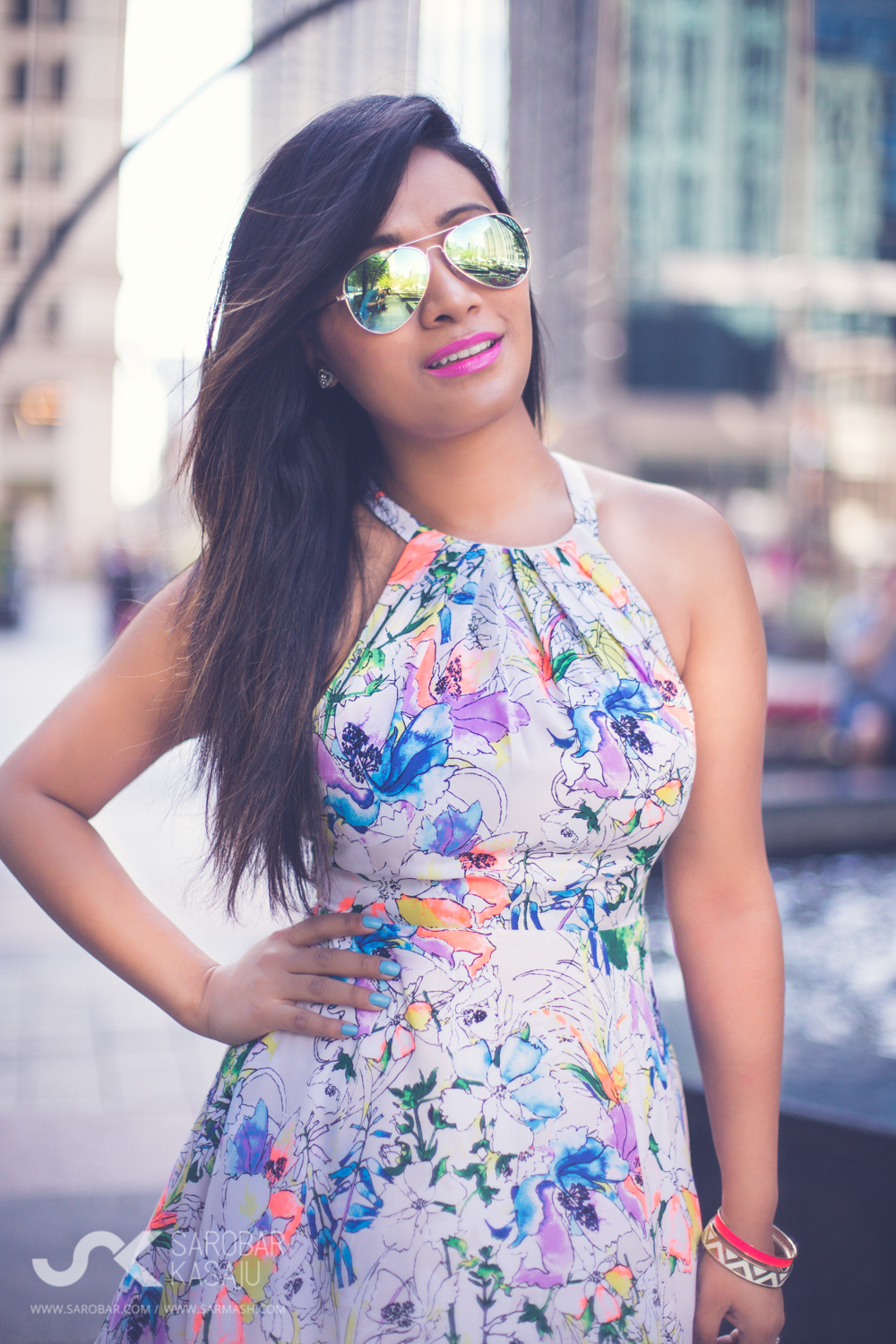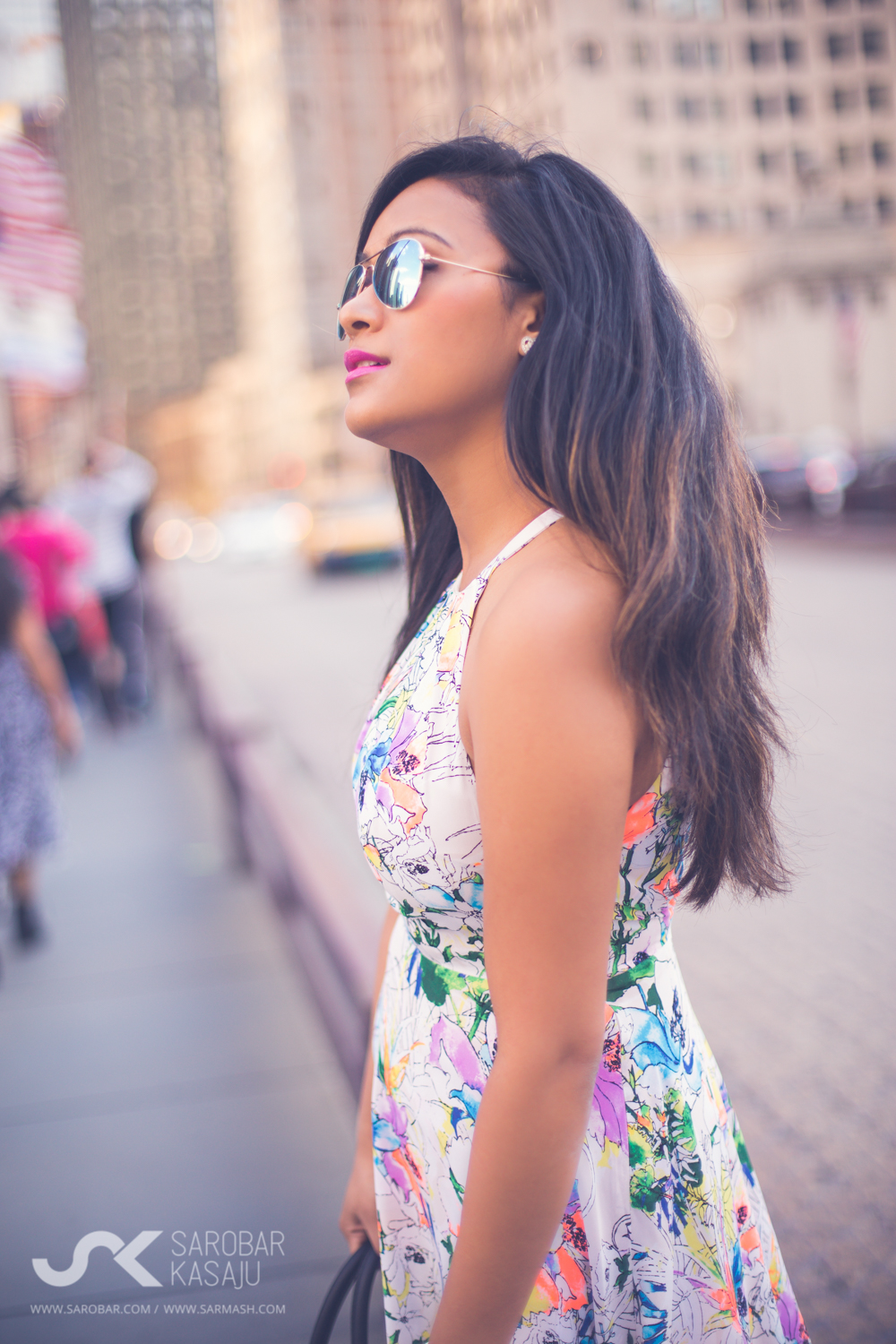 My crazy hair! I really need a hair cut soon!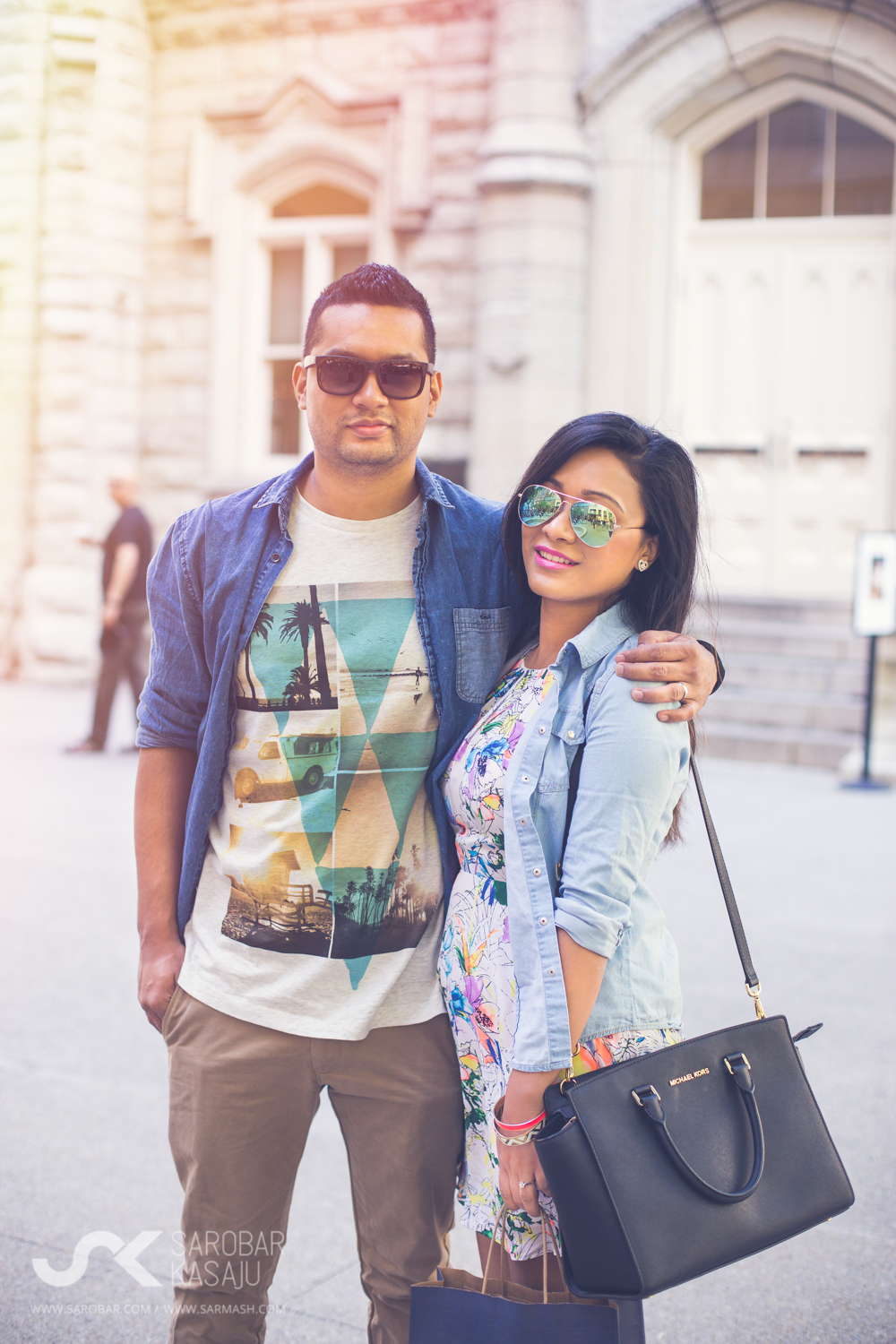 Guess who decided to join me in the picture,finally!

My darling hubby!!
Talking about my ensemble, I am wearing this bloomy pattern dress that I freshly picked and I adore this dress. It clasps my body perfectly and defines my curve. This will probably be my most worn dress of the season. It is super light and contented and has a peak-a-boo in the back which makes it breezy for those hot summer days and for those who love to sport their arms, this dress is just perfect. I paired it with my strappy heels that I have been digging lately (You can see it here too). These heels are so comfortable to walk on; I am pretty sure I survived in them for abour 2-3 hours before switching to flats. I love the combination of these pieces. What do you guys think?
Comments and questions are welcome 

Outfit Details
Dress: Express | Shoes: Sam Edelman (DSW) | Purse: Michael Kors | Shades: Nordstorm BP