Denim & Knee high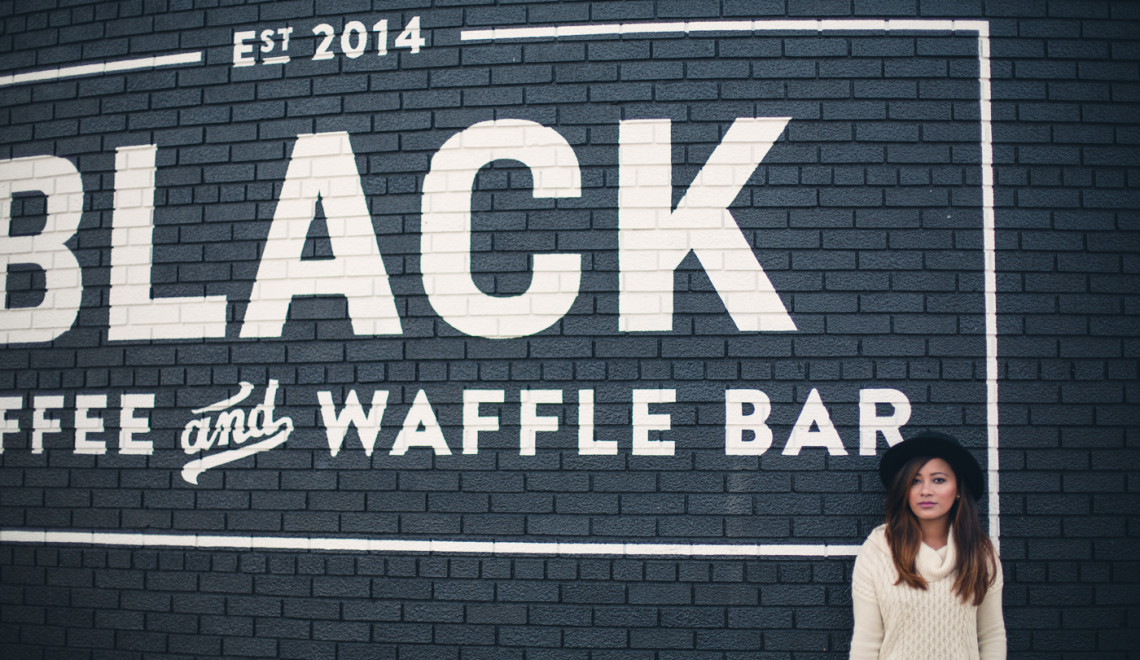 Happy Sunday! Hope you all had a superb weekend… I feel like weekends rush by so quickly! Friday night, you are all excited about the weekend and Sunday morning you realize it is gone so fast. I am sure everyone can relate to this feeling. 
Our Sunday morning habitual (Summer Ritual here) is now trying to find places around the twin cities that offer fascinating food & ambient (Blogger life, you know 😉 ) so that we can spend most of the day relaxing at home. I have been seeing a lot of pictures circulating in Instagram of this Black Wall somewhere around in Minneapolis so we decided to hunt it down! My first impression as we parked by the street was Woahhhhh that wall! The wall is definitely captivating and a photograph perfect situation. We hopped in the Coffee Bar hoping to grab some coffee but it was super busy that we decided to just take some pictures around the wall and head to a different place. I hate how Sunday brunches are so busy everywhere …
For my outfit, I wore this Cowl Neck white sweater with some dark blue denim and my knee high boots. I love these boots that I recently got online and I am quite surprised with the comfort. I can wear them comfortable without killing my legs and the suede texture is quite exclusive. Definitely a must have for this cold autumn and I am surely going to wear them as much as I can before the snow hits. Oh my god! Let's not talk about snow just yet okay…. 

And surprise surprise… my favorite hat is back again! I seriously need to buy more hats (may be a new purse too lol) because I am digging myself in hats lately!
Hope you all have a great week ahead!
Signing off until next time,
Mash <3
Photographed by Sarobar Kasaju
Outfit Details
Sweater: AE (not current / Similar here) | Jeans: Levis | Boots: Just Fab | Purse: Tory Burch | Hat: Also here
Location: Black Coffee & Waffle Bar (Definitely visit but not on a Sunday morning)