No Photos Please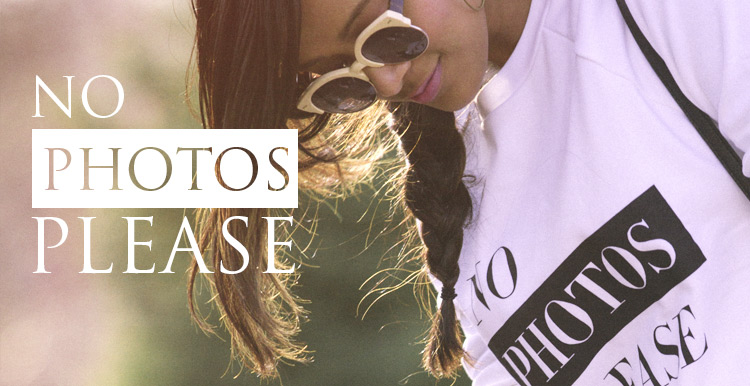 Hi, I hope everyone is having a pleasant Saturday. After a busy week, I was super excited to have a relaxing Saturday to myself and hubby dear. Saturdays are my favorite day of the week (I am pretty sure it's same for everyone haha).  We spent most of the day running errands and hopping around the town. Gotta love these kinds of Saturdays! Here I am sharing with you all some pictures that we shot while we walked around this beautiful park that we came across while strolling. 
The weather was gorgeous yet a little chilly so I wore this light sweatshirt to keep myself warm. I really like the graphics of this tee.. so catchy! Destroyed denims are so in trend right now and I feel like it blended so well with the graphic long tee. I wore some casual sneakers that are so comfy to walk around on. Polka dots are one of my favored prints and I like to include it in my wardrobe whenever I can. For jewelry, I kept it minimal like always. Less is more is my strategy when it comes to accessories and makeup. Just to add some color to my look, I added some colored bangles and wore pink lips.
Lastly, the sunglasses…. Ahhh I am in love with these shades. Firstly, I was quite hesitant to get them but I am so glad I did. I am sure I can totally rock these shades regularly now as it is getting warmer. This is my lazy day errand running kind of a day outfit. Let me know what you guys think.
Until next time, Stay beautiful!
Details
Graphic Sweatshirt : Banana Republic | Jeans: Levis | Shades: Urban Outfitter | Shoes (Not current)